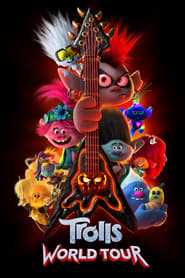 Movie
|

Play Trailer
|
English
|
March 19th 2020
|
Animation, Adventure, Comedy, Fantasy, Musical, Family
Queen Poppy and Branch make a surprising discovery — there are other Troll worlds beyond their own, and their distinct differences create big clashes between these various tribes. When a mysterious threat puts all of the Trolls across the land in danger, Poppy, Branch, and their band of friends must embark on an epic quest to create harmony among the feuding Trolls to unite them against certain doom.
Where can you stream Trolls World Tour?
Trolls World Tour hasn't been released yet, it is set to release on March 19th 2020
.
Cast
Featured Comments/Tips
None of your fellow streamers have left comments/tips yet.
Leave one?
Featured User Reviews
None of your fellow streamers have a review yet.
Leave one?
Also in this series